LA-Z-BOY Options
Experience Seven layers of comfort cushion technology that includes gel-infused memory foam that provides exceptional support as it conforms to your body. Take a look at our Premier sofas, sectionals, loveseats, and recliners. They demonstrate that beauty is more than skin deep, with quality-crafted frames designed to the highest standards and completely padded to reinforce the style's design lines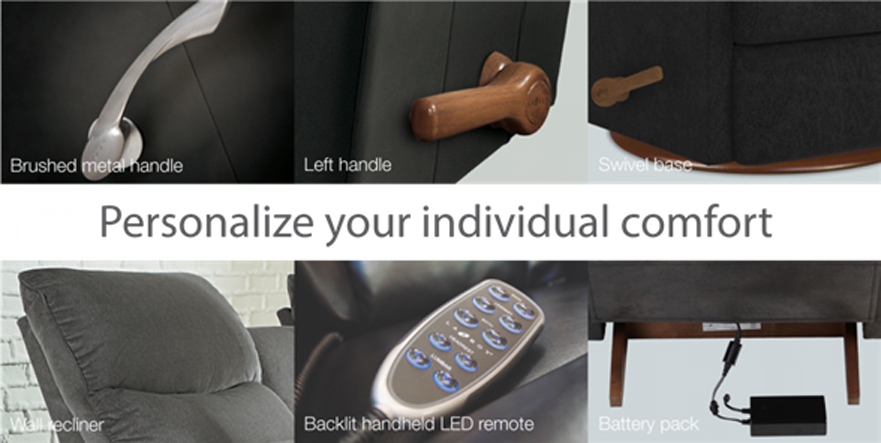 Did you know La-Z-Boy furniture can be made to order?
With La-Z-Boy, you can also custom order nearly all of our furniture to match your unique style and taste.
Swivel Base Design
Just add a swivel base and spin-out a full 360° for high-performance relaxation.
Left Handle
We can move the handle to the left side so comfort is always within reach.
Stainless Arms
Modern styles are available in some models.
Arc Handle
With our sleek and ergonomic brushed Arc handle design, reclining is more stylish than ever.

Handwand

Backlit handheld LED Remote

Elongated Handle

Customize longer wood handle

Wall Recliner

This option lets you kick back and fully recline with the chair placed inches from a wall.